Extremely reliable power tools
Specialist for special solutions for metal, interior and automotive applications.
FEIN is the specialist for extremely reliable application solutions.
FEIN is the specialist for professional and extremely reliable power tools and special application solutions in the metal, interior and automotive sectors. As the inventor of the electric hand drill, FEIN has been developing innovative and unbeatably efficient solutions for everyday use which can also stand up to the toughest continuous use in industry and trade for over 150 years. Thanks to our good relationship with retailers and intensive contact with the users of our products, we know exactly what is expected from professional tools. The robustness, reliability, quality and precision of our tools enable them to stand up to even the toughest continuous use. We also offer an extensive range of special accessories, which are tailored exactly to pre-defined applications and guarantee the best possible results when used by professionals.
Solutions in metal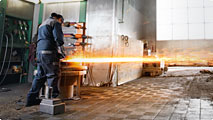 From rough sanding to mirror polish, in steel construction, shipbuilding or in foundries, for precise holes with manually operated rotary drills or semi-stationary core drilling systems and wherever metal constructions are produced, FEIN application solutions prove their incomparable power and robustness.
Solutions in interior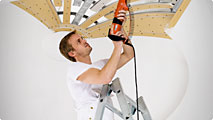 No matter whether you're making a large number of screw connections in drywall construction, fitting wood with subsequent surface processing, installing or dismantling heating, air conditioning and ventilation systems or of course undertaking interior work anywhere from the cellar to the attic, you'll find the perfect FEIN tool for each interior requirement. With the professional quality you'd expect.
Solutions in automotive
Replacing windows, fitting, converting or dismantling car body sheets, restoring used or new cars and repairing and restoring boats - FEIN is and remains your specialist in application solutions in the automotive sector.
Metal
Stainless steel machining
Heavy-duty grinding
Metal drilling and core drilling
Metal construction
Pipe processing
Interior
Drywall construction
Surface processing of wood
Assembly of wood
Fitting on roofs and fa?ades
Interior work and renovation
Automotive
Glass removal for vehicles
Special vehicle construction
Vehicle repairs
Industrial volume assembly
Boat maintenance